Island View Marine Store & Marina
Let us know if we can help you with any Marine part you might need.
VC17 ANTIFOULING
For reasons of compliance with international environmental regulations VC17 has been discontinued . We currently have stock of VC17 original , blue and red.
For anyone who wants to ensure that they have it for spring we would recommend you pick some up before spring.



We have over 18,200 Marine Parts and Accessories IN STOCK. Call 519-734-7058
Here are some of our products:
Full line of Interlux Products. Rule , Attwood, Seachoice Pumps, Cleats, Fenders, Impellers, Thermostats, Complete Tune-Up kits, Marine Paints- VC17, Fiberglass Bottomkote, Interlux Interprotect, CETOL, Resins, West System, Marine adhesives, Safety equipment, Dock lines, Cleaners, waxes. Hoses, Lubes & Oils, Deck fittings, Marine GPS Garmin, Hummingbird , Marine Gauges, Compasses, Antennas, Flags, Poles, VHF Radios, Anchors, Lights, Trailer accessories, Marine Batteries, stainless Hardware, West System Products, Marine Tex, Quicksilver Impellers, Quicksilver Oil, Sierra Oils and Marine Parts, Captain Hats, Deck Shoes, Sailboat Accessories,Flags, Trailer accessories, Fish Finders, Interstate Marine Batteries, Flares & Flare Kits, Life Jackets - all sizes- including rowing jackets and fishing jackets, Fishing Accessories an much more....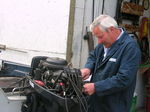 Summer Docking at Island View
Curbside - Call in or , come here and we will get you everthing you need while you wait.
West System Epoxy - always in stock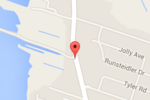 ---
Fall Hours
Current Hours.
Spring Hours
Monday- Friday: 9:00am- 5:00 PM
Saturday: 9:00 - 3:00 pm
Sunday : 10:00 am - 1:00 pm
Call 519-734-7058
updated: October 19, 2023