Island View Marine Store & Marina
We have over 14,800 Marine Parts and Accessories IN STOCK. Call 519-734-7058
Here are some of our products:
Full line of Interlux Products. Rule , Attwood, Seachoice Pumps, Cleats, Fenders, Impellers, Thermostats, Complete Tune-Up kits, Marine Paints- VC17, Fiberglass Bottomkote, Interlux Interprotect, CETOL, Resins, Marine adhesives, Safety equipment, Dock lines, Cleaners, waxes. Hoses, Lubes & Oils, Deck fittings, Marine GPS Garmin, Hummingbird , Marine Gauges, Compasses, Antennas, Flags, Poles, VHF Radios, Anchors, Lights, Trailer accessories, Marine Batteries, stainless Hardware, West System Products, Marine Tex, Quicksilver Impellers, Quicksilver Oil, Sierra Oils and Marine Parts, Captain Hats, Deck Shoes, Sailboat Accessories,Flags, Trailer accessories, Fish Finders, Interstate Marine Batteries, Flares & Flare Kits, West System, Life Jackets - all sizes- including rowing jackets and fishing jackets, Fishing Accessories an much more....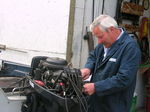 Spring is finally here. The store is fully stocked to
getyour boat ready for the season. We have a wide
range of anti fouling paints as well as top side
paints.We have all the Starbrite, Meguir's, and 3M
cleaners and waxes to get your boat ready for the
water. If you have oxidation (hazed over- calky )
we carry Buff Magice and Pro Polish.
Any service related issues you can talk with Kim.
If you need a dock for boats 16-34 give us a call.
Pleasure Craft Operator Card - Click on Card to link to get your on-line Card.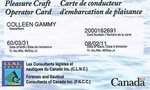 Summer Docking at Island View
Click below to view our SeaValue 2017 catalog.
Please note many of the items listed in this catalog are cheaper in the store.
If you cannot find what you are looking for, give us a call. This catalog does not list everything we have.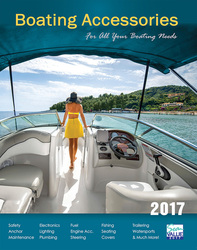 Where do I transfer the ownership of a boat?
Click on the link below to ON-Line Boat Transfer.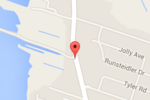 Current HOURS - Summer HOURS

Monday - Friday 8:30 am - 6:00 pm
Saturday 9:00 am - 4:00 pm
Sunday : 10:00 am - 3:00 pm
Call: 519-734-7058
updated: April 18, 2017